10 Terrific and Luxurious Father's Day Gift Ideas
How often do we take the time to tell our dad's how much we love them and show them what they mean to us? Not often enough is the likely answer here.
This Father's Day why not go that extra step to show your dad that you care? With these:
10 Luxury Father's Day Gift Ideas
#1 Look Mate Socks
Socks are a brilliantly British Father's Day present and Look Mate'socks make this gift even more special. Each pair has been made in collaboration with up-and-coming designers and aspiring creatives to create socks that aren't just comfortable, but are a true work of art.
Giving your dad Look Mate socks for Father's Day is a great way to inject some incredibly stylish fashion into his wardrobe. The only problem you're likely to have is figuring out which design to choose.
From £10 at LookMate.
#2 Whisky Tasting Experience
If you know your father likes whisky then why not give him the ultimate tasting experience? True connoisseurs may wish to travel to the Emerald Isle or the Scottish Highlands to sample their favourites at source. But there really is no need as London has many locations that offer a range of whiskies from all around the world, none more impressive than Boisdale of Canary Wharf. Their extensive menu features English, Scottish, Irish and even Welsh whiskies with all the staff being incredibly knowledgeable about each.
There isn't a formal tasting experience, but thanks to the staff's knowledge and the range of drinks on display you can enjoy a wide range of tipples while learning more about them. Find their full menu here.
#3 The Ultimate Luxury Stay and Grooming Experience
Families who really love their dads will want to make sure that he has a gift that he'll never forget. So why not do something really special and book him in to stay at our 5 star hotel, complete with a collaboration package with the luxury London barbershop, Murdock. Not only is this relaxing experience a great way to acknowledge how great your dad is, he can have a full restyle of his hair and beard – or a straight razor wetshave – while enjoying a beer, whisky or tea and coffee.
What's more, this doesn't have to be used on Father's Day which means that your dad can spend the entire day with you!
Prices from £315 for stay, breakfast and barbershop treatment with our Luxury Father's Day Package.
#4 A Chocolate Indulgence
Give in to your dad's sweet tooth with a luxury chocolate offering. With so many different flavours, types of chocolate and indeed Chocolatiers available it can be hard to pin down the perfect offering. One of our favourites is Chelsea's famous Rococo Chocolates as their selection boxes provide a wide variety of treats to choose from, ensuring that your father's chocolate craving is truly met.
From £14.95 at Rococo Chocolates.
#5 Noble Isle Fire and Spice
We've covered the whisky tasting experience, but why not give your dad a fantastically manly smell? Noble Isle produces some of the best luxury bath products and their Fire and Spice range features smells like Whisky and Water and Fireside fragrance has been designed specifically with dads in mind.
The Fire and Spice giftset is available on their online store from £30.
#6 Smythson Wallet or Bag
Nothing says "I love you" more than an extremely courteous leather wallet or soft, deerskin bag from Smythson of Bond Street. This traditional, elegant brand has been producing luxurious British leather goods for over 125 years – ensuring that your father is treated with nothing but the best. These timeless wallets and bags are designed just for extraordinary people just like your dad, so why not give him the luxury he deserves this father's day?
Wallets from £145, bags from £495.
#7 A Burberry Tie  
Father's day wouldn't be complete without the staple present of a tie. But this isn't any old tie, it's a proper British classic from fashion designer Burberry which speaks volumes. Your dad will love a modern cut, silk tie that won't just go well with his suit but will be the highlight of his whole outfit. With so many different patterns and cuts to choose from you really will be spoilt for choice when it comes to picking the perfect, quintessentially British tie.
Prices starting from £115 at Burberry.
#8 Artisan Coffee Beans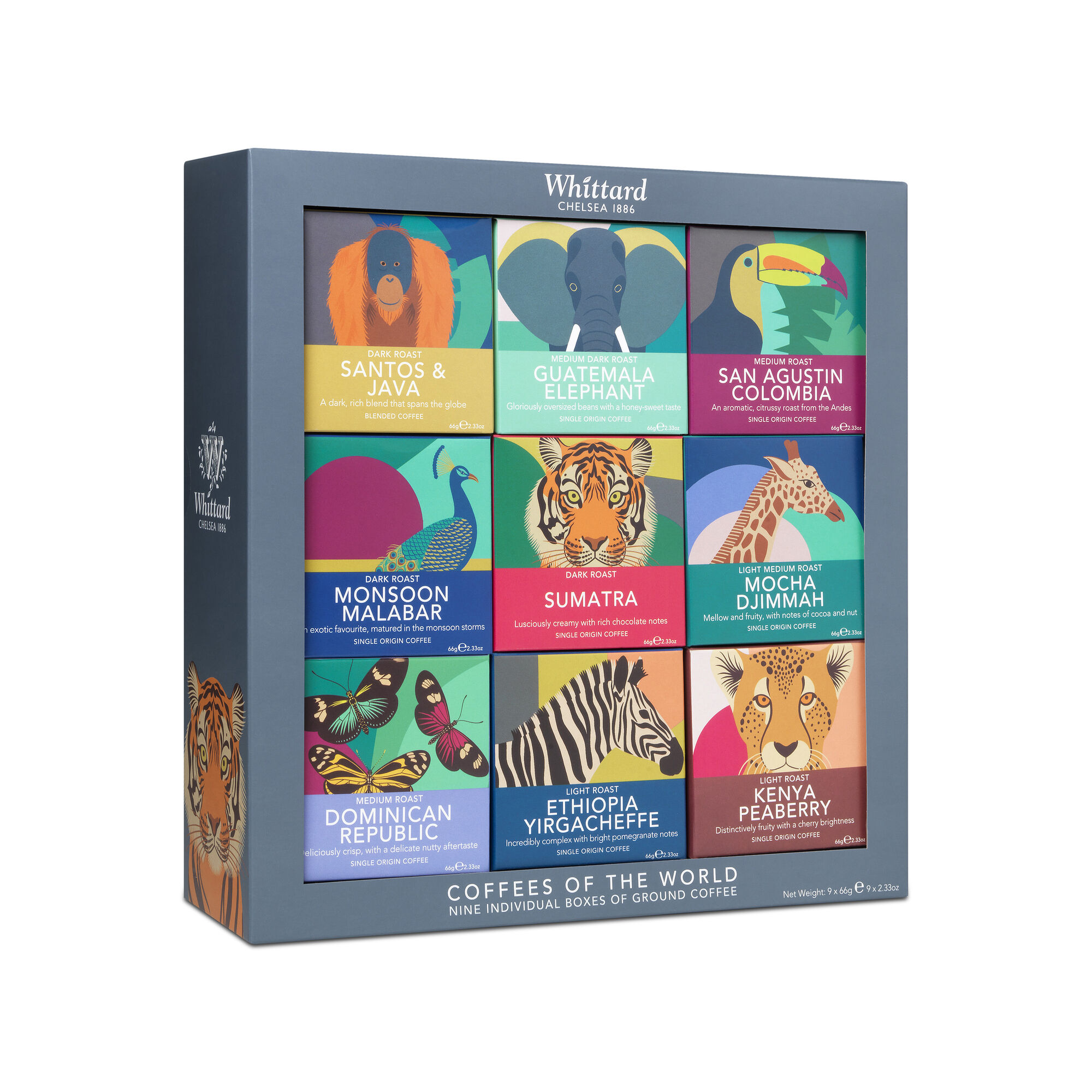 Coffee loving dads will adore this present, but finding the right one can be a really complex decision to make. Whittard specialise in providing a range of luxury coffee beans to suit a wide range of tastes and you can easily choose between Dark, Medium and Light roasts. If you really don't know what your dad would like, then why not try out their Flavour Wheel.
#9 Luxury Cufflinks
Nothing spells out luxury quite like designer cufflinks, giving your dad the edge when it comes to dressing to impress and ensuring that he really stands out from the crowd. You can find some really interesting designs out there, from sleek and sophisticated to cufflinks that are a bit more quirky.
Theo Fennel is a British designer who specialises in fine jewellery, these hand enamelled street sign cufflinks can be purchased online for £5,000.
#10 Afternoon Tea with the Family
You really can't beat quality family time, especially on Father's Day itself. Live the life of luxury and take the entire family for an Afternoon Tea at a five star hotel. This quintessentially British tradition is a great way to reconnect as an entire family by putting away your phones and other distractions and focusing on enjoying an array of sweets and treats. The Draycott Hotel provides one of the best Afternoon Tea in Chelsea, ensuring that your father gets to experience this luxury at its very finest.
Prices for our Afternoon Tea in Chelsea start at £35pp.
SHARE THIS:
Previous
Next